4 Reasons Why It Is Important To Monitor Traffic
Thursday, August 1st, 2019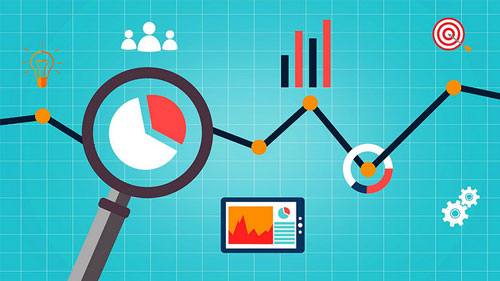 Despite advancements in technology, running a website is not an easy task but is still hard work. There are countless articles written on how to jump your website traffic and not enough stress is placed upon the other end of the spectrum- monitoring the traffic. When monitoring and tracking is mentioned, people start looking here and there because they know it is going to involve numbers and not everyone is a math genius who loves numbers. However, it is not as scary as it sounds.
Why Do It? Building a website and implementing marketing strategies to attract traffic is one thing but how to do you what is working? You need to track your website analytics regularly to know what is effective and what isn't. The main 4 reasons to track your website traffic are:
Know How Effective Your Marketing Strategy Is: Keeping a track on how many people are visiting your website over a certain period over time will help you see if there is any effect of your marketing on the website traffic. If the visitors are the same before you started the new campaign, it means that something is definitely not working.
Where Your Traffic is Coming From: You can also see from where exactly your traffic is being routed from to your website using various analytics tools. Every business employs more than one advertising strategy at a point in time; it can be Facebook ads, social media content sharing, PPC or others. By looking at these numbers, you can easily tell what medium is working well for you to connect with your potential customers.
See What Your Customers Like: Other than the above two important factor, analytics can help you see what exactly is it on your website that people like and being engaged with. You can check:

What pages people are spending more time on? Maybe visitors are more interested in your testimonials rather than your blog.
What is not working? If people are spending less time on a certain type of page or altogether bouncing when on a particular page that means that is something which is clearly not working. You can improve it or maybe even get rid of it completely if it irrelevant.
What do people like? Maybe you structured pages differently and some people are more comfortable on one type of page as compared to other, even if the content is almost the same. What we as owners like is sometimes completely different from what user like and want.

Evaluate Your Website: When you are monitoring your website, you will be able to figure out if there are any technical issues or other issues on your websites. A page with poor navigation or no prominent call to action will have a higher bounce rate. A link might be broken if a page is getting no views at all.
By identifying the problems, you can start fixing them and keep attracting more traffic to your website.
The above-mentioned reasons tell you that by simply monitoring your website traffic, you can a more efficient website with more user-friendly content.
Does your website need millions of visits? Buy website traffic cheap at 10khits for just $29 and get hundreds of thousands of visits per month!
Filed under: Tips & Tricks
Tags: buy website traffic, cheap website traffic, monitor traffic, web analytics
---