10 Quick and Easy Ways to Improve Traffic to Your Site
Thursday, September 28th, 2023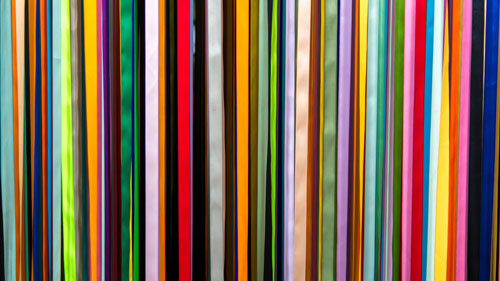 There are many ways to increase traffic to your website. There is no one, surefire way to do it-it depends on the type of site you're trying to promote and what methods will work best for that site. You can start by optimizing your website for search engines, creating quality content that people will want to share, and using social media to spread the word. And don't forget about paid advertising-it can be a great way to get immediate results.
In this article we'll go over ten quick and easy ways you can improve traffic now!
How to increase website traffic for free
Paid methods to increase website traffic
Tips to improve website traffic
Recap of the top ten ways to increase website traffic
Conclusion
How to increase website traffic for free
When it comes to increasing traffic to your website, there are a lot of different methods you can use. Some of them are free, while others require a bit of investment. In this article, we'll discuss ten different ways you can boost traffic without spending a penny.
Optimize your website for search engines
Create high-quality content
Use social media to spread the word
Take advantage of paid advertising
Participate in online forums and discussions
Get involved with related blogs and websites
Submit your site to directories
Use effective keywords
Offer free resources or tools
Run a contest
Paid methods to increase website traffic
As I mentioned earlier, there are paid options you can use to increase website traffic fast free. Paid advertising is one of the best ways to get fast results-but it's not the only way! In this article, we'll list a few other paid methods you can use to boost your site's traffic.
Search engine marketing
Sponsored ads on social media
Pay-per-click advertising
Contextual ads and content networks
Banner and display ads
Directories and listings sites
Email marketing campaigns
Media buying programs (radio, TV, magazines)
Co-registration
Bookmarking services
SMS/text marketing
Viral marketing programs
Audio advertising on podcasts or audiobooks
Print advertising (mailings, billboards, flyers)
Outbound text links
Online classified ads
Mobile advertising via SMS or apps
Word of mouth marketing on social media
Referrals from existing customers
Webinar/virtual seminar promotion
There are a lot of simple tricks you can use to improve your site's performance in search engines, generate buzz about your product or service, and get more visitors to see your content online. Here are a few you can try!
Make sure you have the best possible title for articles on your site
Provide readers with useful information-and make it easy to share
Write articles visitors will want to read
Create stunning images that will get people talking on social media
Add links to your content in discussions with related blogs and websites
Link back to other articles on your site when you talk about them in articles you write elsewhere online
Guest blog on sites in the same niche as yours
Send useful, interesting emails to your newsletter list-and ask them to share it with their friends
Make sure your content is easy on the eyes (easy to read and free of typos)
Monitor what readers are saying about your site, products, or services online
Add QR codes to your content whenever possible
Join Twitter and other social media networks so you can engage directly with readers online
Make sure your site loads quickly on all devices-mobile, tablet, and desktop
Conduct surveys to get direct feedback from visitors about their experience on your website
Always keep your site updated with fresh content
Conclusion
Increasing website traffic doesn't have to be difficult. There are many methods you can use, some of which are free or require minimal investment on your part! The ten ways we've discussed in this article should give you an idea of what's possible-but if all the options seem too daunting and confusing, don't worry.  The most important thing you can do to increase traffic is create great content that people want to share with their friends and family. That's always a sure-fire way to bring in readers!
And don't forget: the best ways to improve website traffic may be different for everyone, depending on your unique needs and target audience. It might take some research to find out what works for you.
Filed under: Tips & Tricks

---