10 Effective Ways to use Content Recommendation Engines
Tuesday, December 21st, 2021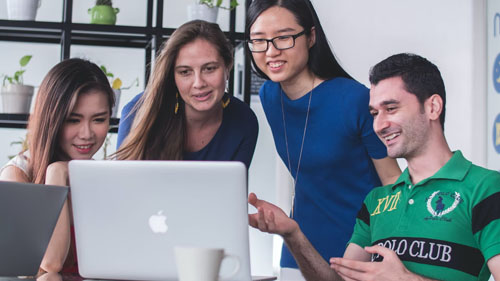 For all the power that they wield, content recommendation engines are surprisingly easy to use. In fact, you can get up and running with a few simple steps almost instantly. If you're looking for a way to increase your sales by showing potential customers more of what they want to see while ensuring their experience with your brand is positive from start-to-finish, it's time you got started! Here are the 10 effective ways to use content recommendation engines:
1) Choose a Web Platform: There are two major players in the space: Taboola and Outbrain. Both works on similar principles but have different takes on how best to present content recommendations. Which one should you choose? The answer depends largely on who your target audience is and which platform offers better monetization options for advertisers. For example, according to this 2015 survey, Taboola offers a slightly better CTR (0.09% compared with Outbrain's 0.07%), but both platforms are more effective at monetizing mobile audiences than traditional news sites (though again there is some crossover).
2) Determine your Keywords: The key to maximizing your web revenue through recommendations is in matching the right adverts with the right content. This means that in order to get started, you need to have an idea of which terms are most likely to trigger results. For example, if your business sells hiking boots, it's a good bet that these will be popular recommendations when someone is browsing adventure travel websites.
3) Become an Expert in your Customers' Mindsets: Remember, though, that the aim of this process is to sell. If you want to increase your revenue through recommendations, it's essential that you know how potential customers are thinking about the issues which surround their needs. For example, if they're looking at adventure travel websites, they'll probably be wondering what gear they'll need to be able to achieve their goals. Using this information, you could market hiking boots in a sidebar ad or create an article about the best gear for adventurers.
4) Market your Expertise: If you're going to try and sell a product through related content recommendations, it's important that you set yourself apart from the seething mass of competitors. One way to do this is by making yourself the go-to source for content related to your products. For example, you could advertise hiking boots on travel sites and then link back to an article about the best gear for hikers. If you've already run a piece on this (which is likely if you're using web recommendations), make sure to include a link.
5) Test, Optimize and Repeat: Once you've got the basics up and running, it's time to start refining your strategies for maximum results. One of the best ways of doing this is through split testing. For example, if you want to find out which platform your target audience trusts more, you could run an A/B test (where half of your audience is shown one advert and the other half sees a different one). Once you've got some hard data, it's time to optimize.
6) Think beyond Text Ads: Web recommendations are great for text-based ads but they can also be used to promote images or video content. You could even link to a live event or a feature off-site. The possibilities are limited only by your imagination!
7) Check on the Competition: If you're going to be using content recommendations to market your products, it's important that you know what your competition is doing. In addition, if they're already advertising on one platform and you're advertising on the other, make sure to set your prices accordingly!
8) Measure your Results: Once you've finished up with all of this optimization and testing, it's time to check in on your results. One way of doing this is by heading over to Compete or Quantcast and checking out which sites are getting the most traffic from a certain platform. If a big news site is bringing in a lot of visitors, it's probably a safe bet that they're already advertising on one or both platforms.
9) Make Sure Your Site is Mobile Friendly: The number of mobile users has been growing for years and shows no sign of slowing down. Make sure that your site can handle this by using responsive design or apps for Android and iOS.
10) Check out the Competition: Because content recommendations are still fairly new, you stand a good chance of being one of the first players in your niche. Look at the competitors who are already advertising on one or both platforms and market yourself in a way that makes you stand out. For example, if they're offering 6 months free but you're offering 8 months free, make sure to include this in your marketing materials!
Content recommendation engines are a great way to buy traffic to your website because they work by matching ads with relevant content. As more and more people use their mobile devices to browse the internet, it is important for your company website or blog to be responsive. Mobile users will appreciate that you have taken this step! If you're interested in learning how web recommendations can increase sales on your site, contact our team of experts today so we can develop an SEO plan tailored to your needs.
Filed under: Tips & Tricks

---