I keep getting logged off from your site. How do I stay logged in?
Tuesday, December 15th, 2015
On the login page, check mark the "Keep me logged in" check box to stay logged in. Make sure your browser accepts cookies. If you're using a public computer, be sure to log off so that your account does not become compromised.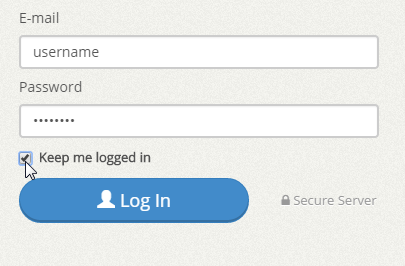 Filed under: Documentation→Getting Started
Tags: getting started, keep me logged in, log in, logged in, remember me, stay logged in
Disclaimer: This information is intended for informational purposes. Some information may not be accurate or current and are of the author's opinion (not 10KHits). It's not meant as financial, investment advice, a recommendation regarding a course of action or legal advice.
---