How do I close my account?
Sunday, December 13th, 2015
Go to the Settings page by clicking on the gear icon on the left sidebar.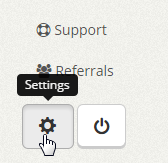 At the bottom of the Settings page, you will find a close account link on the far right of the Save Settings button.


Click on the close account link and you will see a popup.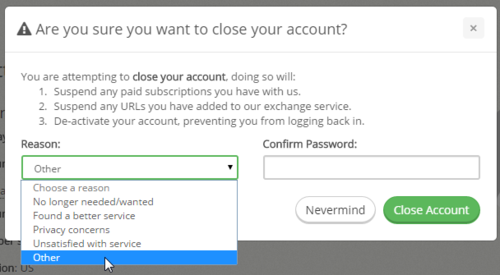 Select the reason for closing your account and confirm your password. Click the Close Account button when you are ready or click Nevermind if you change your mind.
By closing your account, you will:
1. Suspend any paid subscriptions you have with us.
2. Suspend any URLs you have added to our exchange service.
3. De-activate your account, preventing you from logging back in.
Filed under: Documentation→Getting Started
Tags: 10khits, account, close, close account, getting started
---