How can I unsubscribe to 10KHits system alerts?
Tuesday, December 15th, 2015
To unsubscribe to our system alerts, click on "Account Settings" which is the gear icon on the left sidebar of the dashboard after logging into your account.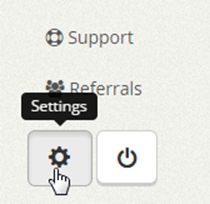 Here you will be able to uncheck the checkbox for Subscribe to System Alerts.


Filed under: Documentation→Getting Started
Tags: getting started, subscribe, system alerts, unsubscribe
Disclaimer: This information is intended for informational purposes. Some information may not be accurate or current and are of the author's opinion (not 10KHits). It's not meant as financial, investment advice, a recommendation regarding a course of action or legal advice.
---