How can I report a bug?
Tuesday, December 15th, 2015
If you found a bug on our website or exchanger software, you can report the bug to our technical team by submitting a ticket here: http://10khits.com/dashboard/support/submit-ticket.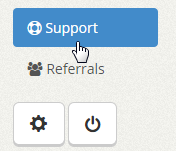 You can also go to the support tab and scroll down until you see the "Submit a ticket" button.


We will occasionally reward users who help us improve our service with points. Please be sure to select the "Bug/Vulnerability Report" category.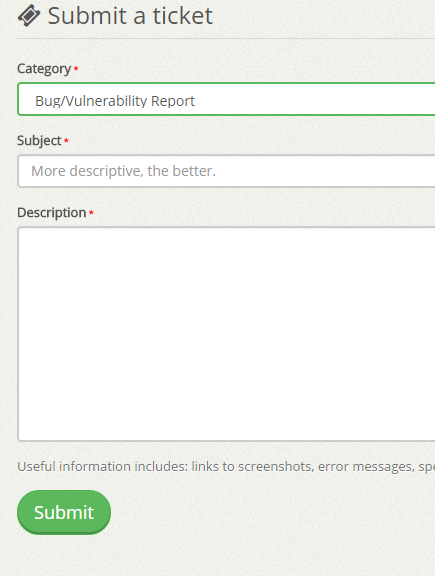 Filed under: Documentation→Getting Started
Tags: 10khits, getting started, report a bug, support, ticket, tickets
---