How can I block NSFW pages from showing up while I surf?
Tuesday, December 15th, 2015
To change your NSFW preferences, click on "Account Settings" which is the gear icon on the left sidebar of the dashboard after logging into your account.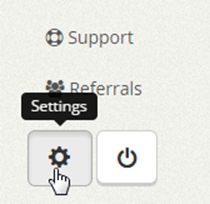 Click on the toggle switch for the "View Not Safe For Work pages?" to turn it off.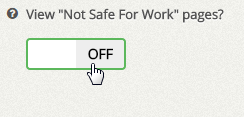 Filed under: Documentation→Getting Started
Tags: 10khits, getting started, nsfw, surfing
---